THE FIRST BOT TO TRANSFORM
LG

BT

Q+

HATE TWEETS INTO POEMS CELEBRATING DIVERSITY USING GENERATIVE ARTIFICIAL INTELLIGENCE
Over the past four years, LGBTQ+ hate speech has grown steadily on social media (almost +10%), while positive conversation about it has declined (-41%). We also realized that efforts to condemn this hate speech were very often also serving to amplify it.
This was how the idea of creating Rainbot was born, as an act of resistance against discriminatory messages to the LGBTQ+ community, converting offensive tweets into diverse verses with a lot of pride thanks to generative Artificial Intelligence.

Rainbot spots tweets containing hateful messages toward the LGBTQ+ community.
I can't take him seriously saying he will become trans and put on a wig and "makeup."

Hand in hand with a generative AI, Rainbot detects hurtful words and transforms them into short supportive poems for the collective.
With pride, in the skin they put on a wig,
they make up their soul with shades of struggle,
they make up their skin with shades of truth,
trans, brave, in their light they find freedom.

From your hand, we share that message and celebrate the pride of being diverse together.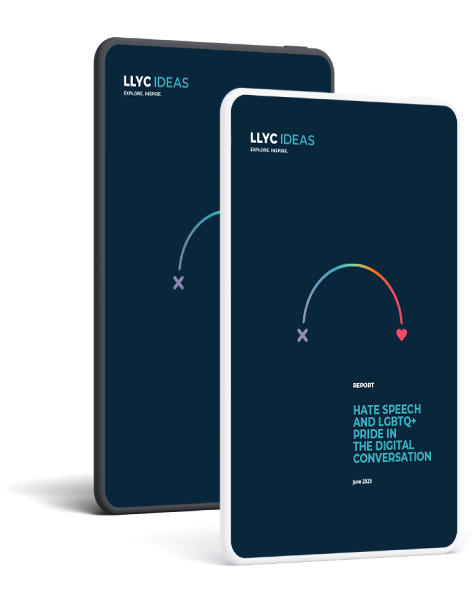 We are processing over 169 million posts generated by 36 million profiles in 4 years.
We employed big data and artificial intelligence techniques to analyze the digital conversation on LGBTQ+ diversity over the last four years in 10 countries in the Americas (United States, Brazil, Mexico, Argentina, Colombia, Chile, Peru, Ecuador, Panama, Dominican Republic, and Costa Rica) and two in Europe (Spain and Portugal).
All to prove that only LOVE can stand up to HATE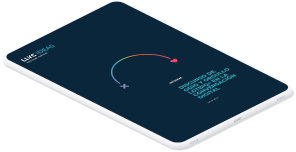 Get a better understanding of how hate speech and support for the LGBTQ+ community have behaved in recent years.